Seamless Gutters & Downspouts from Wacker Home Improvement
5" Gutters
6" Gutters
3x4 Downspouts
2x3 Downspouts
A wide variety of Colors to Choose From
Gutter Protection Systems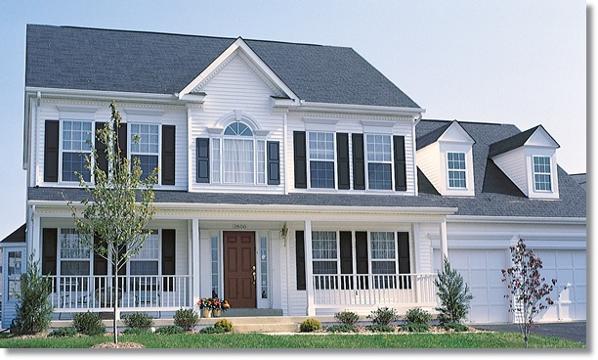 Wacker Home Improvement has been installing gutters since 1978. Our gutter truck and crew has the ability to fabricate and install 5" and 6" gutters onsite. Seamless Gutters are recognized as the most popular form of gutters installed today. They are widely known throughout the construction market for their appearance and stability. There are many different gutter materials to choose from, including steel, aluminum, and copper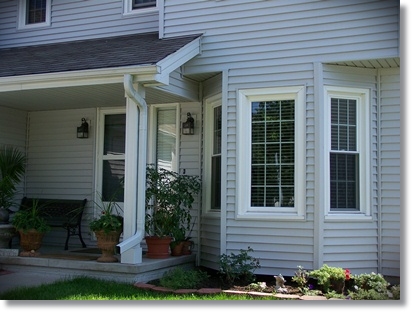 Residential & Commercial Seamless Gutters

K-5 and K-6 Seamless gutters are made from the best quality aluminum coil. They are durable and designed to protect your home against the elements for years.Installing seamless rain gutters will protect a building's foundation by channeling water away from its base. They also help to prevent erosion, prevent leaks to basements and crawlspaces, and protect painted surfaces by reducing exposure to water.
Colors available:
High Gloss White, Low Gloss White, Linen, Almond, Antique Ivory, Classic Cream, Wicker, Clay, Pearl Gray, Terratone Bronze, Rosewood, Royal Brown, Musket Brown, Grecian Green, Black, Tuxedo Gray.
We can match most colors.

Gutter Protection
Adding gutter protection to existing gutters virtually eliminates gutter cleaning and ensures that your system works as it should, protecting you against leaks and damage that can occur to your home when gutters are clogged.

Rainwater from your roof drains through our patented perf-flow filtration system. Leaves, pine needles, twigs and even the smallest debris are suspended on top of the panel. Air circulation from above and below allows the leaves and debris to dry up and blow away in the wind.
Shur Flo is installed to fit snugly to the top of your gutters. The low profile makes it virtually invisible from the ground.
With Shur Flo, there is no lifting or penetration of your roof shingles.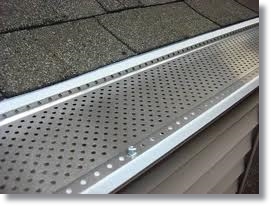 Wacker Home Improvement | 301 North 4th Street, Norfolk, NE 68701 | 402-371-1676 | 800-606-1676
Bk Website † Design
"You Need a Site to be Seen™"