Wacker Home Improvement

301 North 4th Street
Norfolk, NE 68701
402-371-1676
800-606-1676
Business Hours
Monday-Friday 7:30-5:30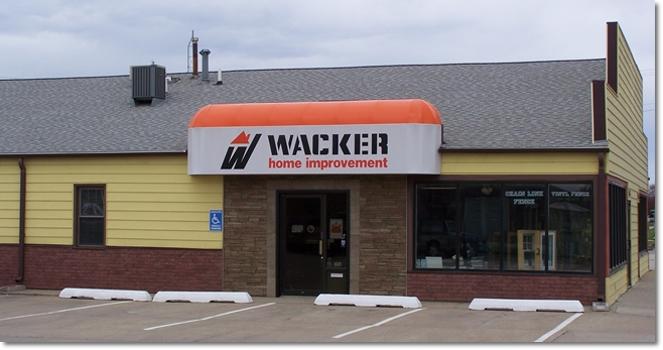 Transforming Your Dreams into Reality.
Since 1978, Wacker Home Improvement has operated as a family owned, professionally managed contractor specializing in exterior improvements.
When it comes to exterior home renovation, we can handle the entire job from start to finish. From replacement windows and siding to new roofing, gutter toppers and fencing, the professionals at Wacker Home Improvement have the experience and expertise you can trust.
Roofing - Siding - Gutters - Doors - Windows - Fencing - Insulation
Residential and Commercial
Affordable Rates
Storm Damage Restoration Specialists
Has your home suffered storm damage? Count on us for all of your contracting needs. We take the hassle out of insurance claims. Instead of filing a claim and gathering bids from separate contractors for the roof, siding, gutters and windows, count on us. we are your turnkey contractor that can manage every step of the insurance and contracting process for you.
As a family owned business, we recognize the importance of providing the old‐fashioned, personalized service. With Wacker Home Improvement, you're not just another customer, you're a valued part of our success.
Call or visit us today to get your home on the path to improvement.
Pick up the phone and Dial 402-371-1676 Or
Email Us Here
Wacker Home Improvement | 301 North 4th Street, Norfolk, NE 68701 | 402-371-1676 | 800-606-1676
Bk Website † Design
"You Need a Site to be Seen™"